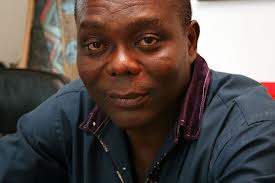 Award-winning writer/poet Uche Peter Umez, whose poetry has been featured in Munyori, interviews fellow Nigerian writer/poet Uzor Maxim Uzoatu. Uzor Maxim Uzoatu started out as a rural peasant theatre director before venturing into journalism. He was the 1989 Distinguished Visitor at the Graduate School of Journalism, University of Western Ontario, Canada and was nominated for the Caine Prize for African Writing in 2008 for his short story "Cemetery of Life" published in Wasafiri magazine. Although Maxim has published three novels, he is best known as a poet in the Nigerian literati.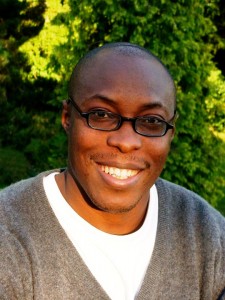 Uche Peter Umez is a poet and short fiction writer. An Alumnus of the International Writing Program (USA), Uche has participated in residencies in Ghana, India, Switzerland and Italy. He has twice been shortlisted for the Nigeria Prize for Literature in 2007 and 2011, and was one of the winners in the Commonwealth Short Story Competition in 2006 and 2008 respectively. His latest children's books The Boy who Throw Stones at Animals and Other Stories and Tim the Monkey and Other Stories have just been published by Melrose Books and Africana First Publishers (Nigeria) respectively.
---
Writing poetry is the one occupation that gives me spiritual satisfaction. It entails going deeper than the depths to garner the sound in meaning. This entails being at one with the gods. In the sublime realms truth is the one element that strikes the balance. There is no room for mundane affectation. I am the god of poetry because of the simple fact that I came into existence before the Muses. Yes, as my line says it: "I antedate the Muses." Man originated from Africa, and I happen to be that aboriginal man laden with verbal terrorism. When African poets pander to European mores as the source I feel quite strongly that they lack the vital connection to the roots. The divination of the sacred word is here. Operating from the pristine lore one then accumulates all the other wider worlds into a canon that accommodates the diversities of humankind. My poetry can therefore not be seen in its separateness, but in the seamless knitting together of the polar fabrics of humanity onto divinity.
READ the rest of the interview…