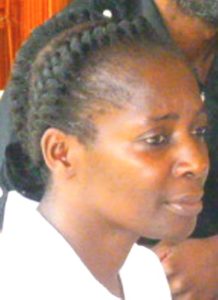 Poetry has an indescribable power to do different things to different people. To the Zimbabwean poet and writer Ethel Kabwato, poetry is therapeutic and allows her to be happy, sad, or inspirational.
In a wide-ranging interview with Beaven Tapureta, poet Ethel Kabwato revealed how poetry launched her onto a career which she finds self-healing and connects her to humanity in ways that are intellectually and spiritually empowering. She 'sings' of natural themes any woman, a human being, daily faces. One cannot talk about the young post-independence Zimbabwean female poets without mentioning Ethel Kabwato.
"Poetry is a means of expression. It allows me the freedom to be happy, sad, or inspirational. To me poetry is therapeutic. I like writing about socio-political issues. I live in the present, the here and now. I rarely revisit the past. However, womanhood is something I can never run away from. Most of my poems revolve around the central theme of womanhood. Poetry serves as social commentary. In the absence of freedom of expression or censorship; one can reach a wider audience by simply being subtle or satirical," said Kabwato.
Her voice is one of the young and fresh post-independence female poets who are following in the footprints of the old yet superb seniors such as Kristina Rungano (or Kristina Masuwa-Morgan) and the late Freedom TV Nyamubaya. Kristina, whose popular anthology A Storm is Brewing was published in 1984 by ZPH, is considered "the first female Zimbabwean poet to have her work published" while Nyamubaya has been said to have belonged "to an elite group of former guerrilla fighters who are also talented poets in their own right" (Musaemura Zimunya, Poetry International website).
However, there is a certain difference worth citing between the old and new generation of Zimbabwean female poets. While the new poets have mainly featured in group anthologies, Nyamubaya and Rungano seem to have been a darling generation in the 80's and 90's in terms publishing own individual works and finding a ready market. For the new breed the likes of Kabwato, much strength is spent in the war to get published, let alone be heard. Only recently have we had new female poets publishing own anthologies. Unlike the Nyamubaya generation which seems to have been 'lucky' to have appeared at the right time in the right place, Kabwato and friends are yet to find a complete niche.
"It (the Nyamubaya generation) was a generation that had just entered a male dominated industry. Today, publishers tell you that poetry does not sell. I think conditions were ripe for Rungano and Nyamubaya to publish their work. Nyamubaya's attention centred on marginalized voices. The late 80s to 90s in Zimbabwe marked the beginning of the emancipation of women who had suffered under a double yoke – that of patriarchy and colonialism. Significantly, women's voices mattered. This created an opportunity for Nyamubaya and Rungano. They had a ready audience and publishers were eager to market women who had ventured into a male dominated territory. Women's voices now mattered," Kabwato explained.
The willpower to speak and be heard as a woman is deeply expressed in one of Kabwato's poems Echoes of Silence published in 2013 on the Poetry International website. In this poem the personae speaks of "scars hidden deep/deep within our hearts", yet even though these and other mysterious forces attempt to silence them, they determinedly speak through "whispers"!
The language of poetry has been adopted by other female writers such as Yvonne Vera whose poetic fiction has left an indelible mark on Zimbabwean literature. No doubt, with such a beautiful mode of writing fiction in poetic form, one wonders if Vera may not have left some poems hidden somewhere! Asked how Vera impacted on her from a poetry point of view, Kabwato said Vera's inspiration has always been unavoidable to her.
"Whenever I read Vera's work, I always get a feeling that she was a great poet especially the books Without a Name and The Stone Virgins…they are so beautifully woven. I went to Hillside Teacher's College where Vera trained as a high school teacher. My English lecturer, Mrs T. B. Khumalo always talked about Vera as one of the best students of her time. That is the impact that she had on people. I find the language she uses in the two books hauntingly beautiful. Dangarembga is someone who is full of surprises. She writes across genres and I am sure the same passion she has for film and the novel will yield an anthology of poetry," said Kabwato.
2004 was a year of rising for Kabwato as she got published for the first time by Weaver Press in the anthology Writing Now and this introduced her into a growing family of writers in and outside Zimbabwe. The following year, 2005, writers featured in the anthology were invited to read excerpts from the book but each was asked to read someone else's story. This was the greatest moment in Kabwato's writing life. On the day of the reading event, she said she chose Ignatius Mabasa's story Delicious Monstalia and Bill Saidi read an excerpt from her story The Breadwinner.
"To be recognized by a veteran journalist such as Bill Saidi was for me, a great honour. I was humbled and at the same time felt inspired to keep writing," said Kabwato.
Credit goes to Weaver Press which moulded her talent as she featured in their various ensuing anthologies such as Writing Free and also helped her publish some of her poetry online through Poetry International Web.
With such professional mentoring by Weaver Press, particularly its co-founder Irene Staunton, Kabwato said she began to see her career taking a new vibrant twist. Online publications such as Poetry International to which Staunton introduced her linked her with the outside world. At some point, the director of a certain school library in California got in touch with her through Facebook and requested to use one of her poems for their poetry slam.
"This culminated in a friendship that has grown stronger with time," said Kabwato.
In Zimbabwe, an initiative called "Book Drive" was launched to raise money and buy books for Belvedere Primary School and Cornelius Hope Secondary School in Harare and Kabwato said her poetry was promoted on a yearly basis through readings the schools held for their students.
Another highlight in Kabwato's career was when an American publisher, Scholastic Books, bought her poem Graffiti On Christina Street for use in a new English text book. The poem is a special dedication to her friend, Blessing Musariri, a poet/writer as well, with whom she would tour Wales on a literary adventure.
Again, the contract with Scholastic Books was facilitated by the Poetry International representative in Zimbabwe, Weaver Press. However, Kabwato said although she got paid, she hasn't yet received her personal copy of the book.
With Blessing Musariri and two other friends Fungai Machirori and Joyce Shereni, Kabwato was published in the anthology Sunflowers in Your Eyes (2010, Cinnamon Press) edited by renowned Welsh author Menna Elfyn. Musariri and Kabwato toured Wales for the official book launch in 2010. Reviewing Sunflowers in Your Eyes on his blog, writer and lecturer Memory Chirere once said about Kabwato's poetry in this anthology: "She writes the most tumultuous poetry in this collection, pricking you especially where the heart is supposed to be."
Kabwato has been published in several anthologies by Zimbabwe Women Writers (ZWW). She also has poetry published in Ghetto Diary by the Zimbabwe Publishing House and the anthology has been used an A Level literature set book. The anthology is named after her poem Ghetto Diary.
Zimbabwe Women Writers has invaluably assisted female writers through various platforms including publishing their works. Kabwato said she joined ZWW in 1995 while she was based in Mutare and the inspiration she has received from the organisation since then is quite great. A renowned writer Virginia Phiri had invited her to join the organisation when they first met at the Zimbabwe International Book Fair in 1995. As a member, she would regularly travel to Harare for writers' meetings and workshops. She attended workshops, participated in readings and eventually became the contact person for the ZWW Mutare chapter. She would help organize workshops for the chapter.
Asked what fond memories she has of ZWW, she said, "I met people who became my best friends, Batsirai Chigama and the late Elsworth Benhura and others. I met influential people such as Ignatius Mabasa, Bernadine Evaristo, Irene Staunton, Kirstin Pagels and others through ZWW. Through this, I spread my wings."
ZWW has been very active as a writers' association that has actually given special focus on women issues through publishing the women's creative works. Having been with the association for many years now, Kabwato said ZWW has played and continues to play a great role in promoting women voices in Zimbabwe. She called for the government and other stakeholders to support the association.
"Zimbabwe Women Writers has done a lot in terms of publishing women's works. Women writers who have really made it have been published abroad. Others have resorted to self-publishing. Women writers published in Zimbabwe are not really visible. ZWW is a good platform for women writers but they need funding and maybe key government ministries such as Women Affairs, Education, Environment, Health, etc., need to partner with ZWW. There is so much that women writers can do to promote government initiatives and there are a lot of works that needs to reach many women who are out there. There are still limitations to what women can do to market their works," she said.
Apart from writing, Ethel Kabwato has also ventured into film through an international project called Slum Cinema. She became the coordinator of its Zimbabwe Chapter and initiated film screenings and other activities in Harare and surrounding areas. However, the project has now slowed down activities due to lack of financial support. Slum Cinema started in 2007 in Kenya during the World Social Forum as a multi-media project to show interesting documentaries in slums in African countries. The project also aimed 'to train local slum youth to become a photographer or video reporter and create picture information and video reports for the local communities and exchange this internationally'.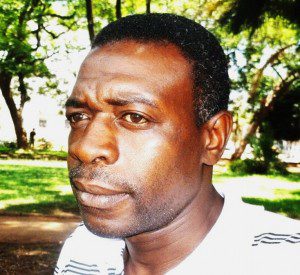 Beaven Tapureta is the founding Director of Win Zimbabwe, an organisation that networks Zimbabwean writers through the internet and through workshops and readings. He was one of the key staffers at Budding Writers Association of Zimbabwe (BWAZ) when it folded a decade ago. Tapureta is a trained journalist.