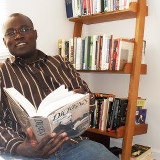 Emmanuel Sigauke founded Munyori Journal in 2007. It started as a poetry journal, which Sigauke turned into a multi-genre platform in early 2009. Sigauke grew up in Zimbabwe where the writing bug seized him around age thirteen. He has attempted different genres and has published poetry and short fiction. He resides in Sacramento, California, where he teaches English at Cosumnes River College. He is involved in organizations such as the Sacramento Poetry Center and Writers International Network Zimbabwe, and others. He has co-edited African Roar, an annual anthology of short fiction by African writers.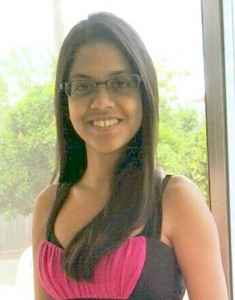 Originally from Karachi, Pakistan, Ailsa Menezes spent an  adventurous childhood there before immigrating to the US a couple of years ago  ready to embrace the opportunities offered to her. A graduate of Cosumnes River College, where she took Sigauke's fiction workshop, Ailsa is currently a  student at  UC Berkeley studying for an English degree. She aspires to further her literary passion by  working in the book  industry and be instrumental in bringing the power of language and reading to people as the publisher or editor responsible for transforming a written work to its greatest potential. She has published a  short story in the 6th issue of the Cosumnes River  Journal and was a member of the editorial board for the 7th issue of the same journal. She  participated in the Hart Writer's  Conference for the past two years. As a member  of the Phi Theta Kappa Honor  society, she was awarded a place on the All-California Academic Team 2013,  and was an All-USA Academic Team nominee.  Working as an English Tutor, she has helped students to seek the best out of their work and themselves, enlivening it to be a way for them to explore a thought and idea through their unique lens, and how to use mistakes as stepping stones to gain a deeper comprehensive understanding of their work.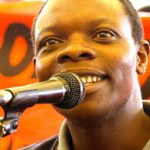 Tinashe Muchuri, editor for Shona submissions, is a Zimbabwean author, journalist and storyteller. He enjoys reading and writing. His poems are published in Jakwara reNhetembo (2008), State of the Nation: Contemporary Zimbabwean Poetry (2009), War Against War (2010), Visions of Motherland (2010), Daybreak (2010), Defiled Sacredness (2010), Mudengu Munei (2010), Dzinonyandura (2015) and in several college and international journals. His try on short story writing is featured on Story Time and Zimlink.He has a children reader Zvipfuyo nevana vazvo (2013) He has appeared in Zimbabwean feature and short films like Tanyaradzwa, I want A Wedding Dress, NyamiNyami,Playing Warriors, and The Husband. He performed at Intwasa Arts Festival koBulawayo, Dzimbahwe Arts Festival, Chimanimani Arts Festival, Arts Alive International Johannesburg, SADC Poetry Festival in Botswana and Harare International Arts Festival. We welcome Tinashe!