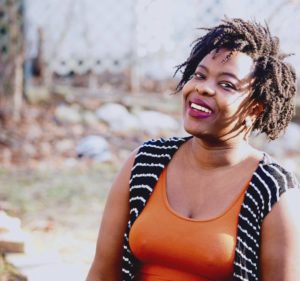 Rumbi Munochiveyi is a Zimbabwean writer who is currently completing her B.S. in Mathematics at the Worcester State University, Massachusetts. She lives in Massachusetts with her husband and four children. This is her second story to appear in Munyori Literary Journal.
---
Ambuya died on a breezy, early August afternoon, twenty-five minutes after six o'clock, with my mother sitting next to her bed, calmly watching life slip out of her. Mamma folded her mother's arms over a bosom barely covered by a thin-threaded muslin nightdress my grandmother had worn each night for seven years, and covered the eyes' whites before calling anyone, before shedding a single tear, like it was the most normal thing to do on a Thursday afternoon.
August 5th 2004, it says on Ambuya's grave.
Her death shattered so many things, many parts of me, it has taken a while to make it all out into something coherent, an explanation of sorts for those who say, hurry, hurry now, wipe those tears, close those holes, and walk on.
I can't.
I have two memories that send chilly waves through my arms each time they push to the front of my mind. I breathe unsteadily as I remember. The first comes to me so vividly and yet it is the most distant. It is of the day I sat on my grandmother's lap, on a long bus ride from Bulawayo, and the conductor made lots of noise. He wanted money, for the child. "Ambuya, that child has outgrown your lap. Her legs hang like a preschool child's. No way she can ride free." Ambuya refused, insisted I was hardly two and a half, the starting age for paying.
I had just turned three, wearing the floral georgette dress she had brought me from her last trip to South Africa.
But it is not the madness of my grandmother refusing to pay, or the determination with which she argued with the conductor that is most peculiar about the incident. It is the distinctiveness of that remembered moment, my earliest memory, not with my mother, not with my father, but with my grandmother.
The second also lives at the tip of my mind reinventing and readjusting its own edges, marking and remaking its own meaning. It is of Ambuya, again, many years later, this time lying still on that wooden bed, carved and pieced together by Sekuru Gunda's shaking hands; lying still, whilst I ran, along with Cheu and Chenge, silver coins tightly clutched in my hand. A memory so powerful it comes with flavors, texture, and color. Almost precise, it haunts!
Ambuya fell ill early one morning, several hours before the first light of day. I had woken for a drink of water, something I never did, when I stopped at the narrow doorway leading into her compact, airless room, and gasped at the sight of her limp body rested almost precariously on stacked pillows and blankets. She lay there with her head thrown to the back of the heap, like an emptied potato sack, her mouth slightly parted, a light trickle of drool running down her left cheek, an almost disrespectful sight.
Mamma sat on a red, wobbly wood chair, pressed next to the bed, a wet towel in her hand, and a wide enamel bowl filled with hot water placed at her feet. She dipped the towel in, wrung it out, then pressed gently on the softness of Ambuya's swelling legs, pressing more, and more, in an attempt to iron out the puffiness.
With each pressing Ambuya whimpered quietly, as though a set of pliers pinched on her cords, and what escaped became an awkward shrill, curbed like the low-toned howl of a stabbed fox. I had never heard the sound of pain before, nor seen it worn so openly. I wanted to stuff a soft sponge of cotton into her mouth, to suck out all her agony.
Without lifting her head, Mamma said, "Things are not well Thandi. Ambuya has hardly slept. Something has snapped in her back and her body burns."  She paused, looking at me as if for a response.  I said nothing, but did not ignore the slight weight in her breath, in between the words.  "At daybreak, hurry with your sister, and call aMpanduki. He must come immediately." The words left her mouth with forced calmness.
Mr. Mpanduki, our Section Leader, and primary school headmaster, led all things churchly in Section 9. They said his back was made of steel, unbendable. He had not missed communion in thirteen years, not for illness, not a single Sunday. If he came to pray for healing, Ambuya would be freed of discomfort and pain. Mamma seemed sure of that.
I stared on as Mamma reached for a metal cup half filled with water, sitting next to all the bottles of tablets and medicines she had placed on the three-legged side cabinet by Ambuya's bedside. With a slight tilt upwards, she pressed the cup on Ambuya's lips, for a drink. "Just a sip Amai. Drink. Drink," she said.
Ambuya stuck out her tongue, her cheeks unmoving, and barely wet her lips.
Never had I seen her this defeated. That house in Marondera boasted one of the most beautiful front-yard gardens. For many months, she had obsessed with carrying heavy boulders of all kinds and dimensions from a nearby forest, and building a beautiful oversized mosaic of stone ridges twirling around carefully trimmed patches of green grass and flowers. All our neighbors had watched silently, then whispered, "How would she have lived with a man, when she would finish all her work and his before he even rose?"
I knelt gently on Ambuya's bed, careful not to disrupt the temporary stability of her diseased body. We pulled out our rosaries from inside our nightdresses, off our chests, and we began with the beads. It was a prayer of patience, protracted, but one Mamma insisted on. And as I said the first Luminous Mystery, listening to my own voice, I became aware of the eerie stillness of that hour.
The crickets had quieted down, slipped back into hiding holes. Far off east, the morning train's rumbles slowly faded into a lyrical grinding and crashing of metal on metal. I suddenly felt nostalgic for the days Ambuya and I had hopped onto that train, going to Mutare for her physical check ups. We left early always, and walked towards the train station in pitch darkness, the earth damp with dew, and the air heavy with condensed, cold air, smelling of newness. And in that quiet darkness, I clasped onto Ambuya's hand, still fearful of the remainder of the night, imagining, and listening, for the crying souls that were never properly buried during war times, souls she said still crept through the night, searching for their way home.
It could only be after 4:30am. The train left at a quarter after the hour. The night was escaping.
We prayed the Rosary in its entirety, chanting songs of healing in between stations, but even after the last "Hail Mary", the sun was still nowhere near its mark. Ambuya's whimpers weakened each minute, and her rheumy eyes carried the frightening significance to a mouse making its last kicks on a farmhouse trap.
"Mamma, I think it's after 5. We should go now," I said, thinking, I am twelve, I cannot fear this little darkness.
"Alright Thandi. But first, hand me a decent headscarf for Ambuya." Mamma pointed to the bottom drawer of the aged, oak wardrobe that stood menacingly tall against one wall, sucking up all space from the room. Before the mirror fell on its face, Ambuya and I had started a weekend ritual. Each Saturday, we sat in front of the wardrobe and I plaited her hair as she told those stories of a long ago time, of her famed strength and cleverness in the suburban white homes she worked in, of the numerous cattle they lost when they were resettled from Zvipadze to the barren lands of Murehwa during the war, and of her family in Murehwa before magandanga killed her father. I listened intently, asked questions, and I began to feel I breathed the air, and felt the pain, of a time I had never known. I mourned quietly, without tears, without knowing, for our relatives, who were "swallowed by the war," as she always put it.
And when I scratched her scalp for the itch she wanted gone, my dress filled with powdery flakes from her hair. The hair so brittle and thin, and yet still told an amazing once upon tale with its length. "All that powder and thinness, it is old age. I was once firm child. And beautiful, like you! That hair you bear, it is all me. Your mother has no hair to talk of. And your father's people, there's a reason they all wear those plastic things they pretend is hair."
I laughed always, basking in her compliments. But after fixing the hair into crisscross or straight-to-the-back yarn plaits, she insisted I cover it. "Your plaits are most beautiful Thandi, but it would be indecent, something for the uncultured, to expose my hair at this age." And I laughed even more, together with her.
Mamma and the neighbours called me Ambuya's Gotwe. I was with her, like a last child she had had in old age, lived in her armpit, scratching her scalp with combs, taking small turns in her knitting, and burning my tongue with wooden cooking sticks as I tasted her dried mushroom sauces.
I started living with Ambuya when Mamma returned to Teaching School, suckled me for two months, and she had to go back. I called Ambuya "Mamma," till age seven, when everyone abruptly stopped me with forbidding screams each time I called her so.
I picked the scarf she always wore on our trips to Mutare, handed it to Mamma, walked out of the room, and went to wake my sister Cheukai, who at nine was the youngest, and clingiest to Mamma. She mumbled things from sleep and I shook her till she opened her eyes, mad with sleep and confusion. "Cheu, up! Up! We must go kwaMpanduki. Ambuya can no longer talk."
Cheukai grudgingly left her blankets, half asleep, half interested in life. She pulled on a sweater, wiped off the crustiness around her eyes, and we headed out to get aMpanduki.
It was the last hour of quietness, before the frenzied rush of morning. Only street vendors with reed baskets grasped between the elbow and underarm, hastened towards Dombotombo Market for the freshest produce. With the discreetness of stray cats we scampered quietly through the other houses. Our neighbors would never have asked why we cut through their yards. They might have only said, as Mai Muza did through the burglar bars of her kitchen window, "Girls, where are you off to so early? Is all well?" And we briefly told her about Ambuya, and she said, "shame, shame," with her most sympathetic face and sorrowful shaking of the head.  The cloud of sadness that was cast over Mamma's face had found a part of hers too. She would soon throw all the garments she sewed each day into her verandah shed, and visit Ambuya, perhaps after feeding her boys breakfast porridge.
We found aMpanduki up already, saying his morning prayers with his wife. We knocked, knocked, and on the third knock he opened. Mai Mpanduki was still rising, with one knee still on the ground, but she was first to speak. "Girls, is all well? What brings you here before the sun has done anything?"
We walked in, sat on the floor, next to the sofas, with our legs folded backwards, towards our behinds, and we greeted them good morning. We did not waste time asking after their health, as we normally did. We told them about Ambuya, and how Mamma had prayed all night, waiting for daybreak. aMpanduki heard no more. He rose, wore his jacket, picked up his briefcase, and bible, and wooden rosary, and led the way out. Mai Mpanduki would follow, after taking her diabetic medicines.
We walked back home quietly, landing our feet softly behind aMpanduki, his half balding head not an object of humor that day. And as we pushed open the gate to our house, the sun eventually decided to show its face, rushing like one who bore great news.
We walked into unusual early morning cleanliness, and the earthy fragrance of brewing Tanganda tea. My brother, Chengetai, waved the feather duster back and forth between the radio and the old green sofas, whose faux leather covers seemed to invite more dust than the whirlwinds of August.
"aMpanduki, you've been woken so early," Mamma apologized.
"Aaaah, if you do not wake us, what else will we do? That is why we are here, Amai Thandi. How is she?"
Mamma showed him into Ambuya's room, where she meticulously briefed him on the illness. "Since past two, imagine. I feared a stroke. I have tried to manage."
aMpanduki walked towards Ambuya's bed, and before laying his hands on her, he leaned gently over her body. "Amaiguru," he began, as Ambuya was older than his wife. "What has given in? Where does it hurt?"
Ambuya mumbled something that sounded like pain rolling off her tongue, and her silk soft eyelids gently opened and shut slowly, as though careful not to tear.
 "It is all right Amaiguru. It is all right. That is why we are here. We will speak for you before the Almighty healer."
aMpanduki opened his bible, flipped through the pages quickly, and turned to my mother, "Mapisarema 107, Amai Thandi"
He read the Psalm with power and conviction, and as he began to pray, his voice laced with nuances of my version of an imagined Angel Gabriel's voice, the house brimmed with the feel of holiness and what I perceived to be deliverance.
Even at the precipice of death, Ambuya would breathe well again, I thought.
An early breakfast of milk-less tea and yellow cornbread was ready in no time. I ate nothing and sipped on my tea with a distant mind.
aDengu, another parishioner, arrived with Holy Communion, as we gathered the breakfast plates for washing. Mai Mpanduki had sent word for him. It was not midmorning even, and Ambuya had eaten the bread of life. They feared she would become too ill to even receive it.
Mamma summoned us again, to rush to get Mai Rafi.
We ran to call Mai Rafi.
We ran to call Mai Vito.
We ran to call Mai Gande.
We ran to call Baba Timmy, the one who had the only car across seven streets.
We ran for more bread.
And we ran to borrow Mai-Tafadzwa-Nurse's heater.
We ran, and ran. And Ambuya continued to fade.
Some time before midday, Mai Mpanduki, Mai Muza, Mai Gande, and a few other ladies donned in church regalia arrived, whispering sorrowfully, indistinct things I am sure no one took to heart. One woman cleared the bedside cabinet top and sat on it, another settled on the heap of newer blankets kept for guests in one corner, and Mai Muza made space at the foot of Ambuya's bed. The rest scattered on the floor anywhere there was breathing space, like grains of maize during harvest season. They sang quietly in prayer, gently shaking maranka gourd rattles in tune with the toned-down sickly mood in the room. They also offered well-measured, half-muffled suggestions:
"Uncover her legs, the warmth weakens her."
"Perhaps she needs good air. Open the window."
"Is it not the side pains, of pneumonia? That wheeze in her groans!"
"Have you rubbed her back with the burnt juices from the bark of the Mutiri tree?"
Mamma's head slowly bobbed up and down in gentle nods of agreement. The window was opened. Father Fintan was sent for. Ambuya's back was rubbed, even before the Mutiri bark was found; two pairs of hands fervidly kneading flesh like it were dough for Easter Bread.
No one took Ambuya to Marondera General Hospital, and not because Baba Timmy's car was broken, with no money to spare getting it fixed. "That girl Manyara, she died with the child's head stuck inside her. They couldn't even pull out a 2kg baby. If Ambuya aThandi goes, it will be the end of her," they had all agreed.
"ESAP this, ESAP that! This ESAP thing has not helped but destroyed everything," Mai Mpanduki added. "Look, our sons are jobless. We eat yellow sadza now! Cattle food!" she scoffed.
"Now these dysfunctional hospitals! Not even an ambulance! We shall all die in our homes, like roaches and rats, worthless things!"
Like many she spoke passionately each time she spoke of that year's hardships. On the radio they said the drought was to blame. But many blamed the ESAP thing, which my teacher said was not a disease but an abbreviation for Economic Structural Adjustment Program, and that it was meant to help the country.
From behind the door, peeking in, over Mai Gande's shoulder I saw Mamma call me with her eyes.  I went down to the floor, and crawled toward her, and with my hands on her knees and her mouth on my ear she whispered firmly, "Find a telephone booth. Call Sekuru Museyamwa. Immediately!"
In my hands, she placed ten 20-cent coins, with the Birchenough Bridge on the back of each, and the Zimbabwe Bird standing still and strong on the front.  "Do not waste the money Thandi. Hurry now! Hurry!"
Cheu, Chenge, and I, we ran fast, with the coins clanking noisily in the pockets of my dress, towards the telephone booth that stood right in front of Nite Lyfe Bottle Store. When we called Sekuru Museyamwa in Mutare, Mamma's older brother, I knew Mamma and the church people could no longer do much to help. Ambuya needed a big hospital.
Luckily, no drunks stood around the booth making senseless drunken calls. But as we approached, we noticed the phone receiver hung freely, dangling towards the ground, off the hook. And the big metal moneybox was missing.
We hurried back home and told Mamma, who just sat there shaking her head.
"Go kwaChitanda then. Find another phone. But please, bring Ambuya some food first. She touched nothing of that breakfast earlier," Mamma said quietly.
The church ladies had prepared an early lunch; sadza, and tsunga leaves dressed in sweet peanut sauce, and plain mashed pumpkin for Ambuya. I took the mashed pumpkin, and walked back into Ambuya's room as Mai Mpanduki helped Ambuya's reluctant body into a sitting position. Ambuya closed her eyes with a frown, and when she reopened them, the striking resemblance to my mother spooked me. Mamma had her mother's eyes, long lashed, and wide, open, like the luminous August moon. And the forgiving arc of their brow softened their overall facial look. But for Ambuya, that softness of features deceived.
We never met Grandfather. They had married young, bore three children together, before he packed for the city, in the days black men began to seek jobs and live in towns and cities, away from their families. It had not been too long before word came, of his camping with an older woman, who had "five children, all of them your age and older Esteri," they had told Ambuya. "Older than you!" And she, in a fit of rage, having confirmed these rumors, had packed some roasted sweet potatoes, still in their skins, and taken the children, the boy in front, the second by hand, and the one on the breast she had thrown on her back. She had started off, going without a single word to her in-laws, at a sick hour of the night, just after the hyenas had exhausted their cries, before any roosters were up crowing. She had walked all the way from Ngomamowa to Munamba, leaning on the Nyagambe River, the river on whose shallow edges she had played and bathed with her brothers in her youth.
When her father's second wife laid out the bread and mahehwu, for she never could afford tea, when she had just laid it out on the floor of her kitchen hut, Ambuya arrived, Mamma still gripping onto her hand, Mainini Revai wailing on her back, and Sekuru Museyamwa close to fainting.
Her father had cried. The painful grown man tears that refuse to come at the first squinting of eyes. "Esteri, I will take you back to him myself. No one shall treat my steel-boned girl like this!"
"Aiwa Baba. Go back where? To be treated like a rag, for mopping dirt?"
"Do they know you would have been a warrior, if you were born in earlier times? If you were born a boy! You'd have fought in wars!"
"No one says that, except for you Baba."
"They just don't see it. You carry it so well, a heavy burden for a woman. You would never have lasted with a man who bears a weak spine like him."
And to insult him further, the weak-spined son-in-law had sent a penny, as Gupuro, his token to accompany the wife his family no longer wanted. Her father had chased the messenger with the handle of an axe, determined to destroy him with its knob. "His disrespect! The temerity to walk into my yard, to present such an offensive token!" Ambuya's father had cried.
He would have given her to another man, for a lesser bride price, as she already had children with another man's totem, except Ambuya refused. She stayed in her father's house, and raised her children, alone. He didn't live long after, murdered by the guerillas, for a secret he never knew. So she walked off with the children, glad to have at least buried her father next to her mother, and headed for the promise of the Towns and Cities. Two buses later and they were in Nyazura, on the outskirts of Marondera, destitute, and looking for a new meaning to life. And thus began her life as a nanny in Suburban homes and her famous trading trips to South Africa.
In my daze, lost in rushed thoughts of Ambuya's stubborn soul, I saw Mamma helplessly push her head back against the wall, and I heard the sound at first but thought my ears fooled me. Then it came again, thick, soft sobs, along with an unbroken stream of liquid that trickled down her face. And the soft sobs hurriedly metamorphosed into hard gasps for air, encasing heavy bawls that seemed to come from a place deeper than most sobs come from. Mamma's sobs filled the room with an impenetrable opaqueness.
This was the first time I saw my mother cry.
"Aiwaaa Amai Thandi! No. No! You cannot cry like this." Mai Gande held Mamma's shoulders. She pulled her up, towards her, and took her into her embrace.
"We do not mourn the living!" she whispered firmly to Mamma and everyone mumbled something indistinct in agreement. "We don't, Amai Thandi. Wipe them all off. We don't!"
Mamma wiped off her tears and slowly recovered in Mai Gande's arms. I still stood in the doorway, successfully stifling sobs and assiduously wiping off all my tears.
Mai Vito started another song, Mamma's favorite Come Holy Spirit song. Mamma swayed together with Mai Gande, still in her arms. aMpanduki rose and summoned everyone into prayer again. His sanguine temperament pacified me, rekindled the spark of optimism that had dimmed with Ambuya's fading groans; repressed pain that remained edged in her insides, as though if she let it out, if she screamed as badly as she was pained, the thing that hurt her would come out with everything.
I drank some water, pulled tight my shoelaces, and Cheu, Chenge, and I, we headed out to look for another phone booth. We ran as though the wind chased us, ignoring friends who called out our names, coins tightly clutched in my sweaty left palm.
At Chitanda Shopping Centre, inside the booth, a scrawny woman in a knee-high pinafore dress banged the phone receiver back onto its holder. She made clicking sounds of frustration as she left the booth, the baby on her back wailing in hysterical fits.
We took our turn, feeling lucky there was not a waiting line. I punched in Sekuru's number and the phone belched back a dragged monotonous ring. We lost six coins in three attempts.
"That thing is not working, has not been for days," a Shoemaker Grandpapa called to us from his Msasa log-workstation. He scraped fiercely at the sole of an old homemade Tenderfoot rubber shoe, and did not lift his head once.
We thanked him, and stood staring at each other in a triangle of hopelessness.
"But why does Mamma always call aMpanduki first and not just phone Sekuru Museyamwa to take Ambuya to the Doctors?" Cheu asked, with a sigh of exasperation.
"Doctors and hospitals cost a lot, Cheu. Even Sekuru, the wheels of his car do not roll on water. But aMpanduki prays, and asks for no money," Chenge said, quietly.
"Let them pray Cheu, and let us run till we get a phone," I said.  "We're half way to Mulenha. Let's hurry there."
We ran, the dust rising like gentle wafts of smoke behind us, and soon, we cut through a thick, thick swamp, saturated with long, perennial rice like reeds that were well nourished by ever-bursting sewage pipes. We each dipped one leg in first, felt for the pipes, stepped on, and opened our arms like crosses, for balance, and ran on, our fears of the swamp masked by the hope of Ambuya getting to Mutare General Hospital that night.
At Mulenha Shopping Center, we stood anxiously in a short line, waiting for our turn to telephone. This was the last Call Box we knew. Our string of hope stretched, and ended here.
When our turn came, with shaky hands I dialed Sekuru's number, and before the second ring he answered. "Yesi, Yesi, Muzukuru. Give me the number." He knew it was us. I gave him the number.
We felt relieved, even though the spitting woman with an oversized round belly behind us would block Sekuru's incoming call for a while. We sat on the rocks facing the booth, waiting.
"When I grow up I want to work for the telephone company, digging trenches to put Call Boxes on every street corner," Cheu said.
"But I thought you wanted to be a Rastafari?" Chenge asked.
"Of course, silly. I'll still be a Rastafari but digging the trenches for phones. I might even smoke cigarettes sometimes."
We had no more money to call again, just one coin, so we sat on the rocks waiting, pulling on grass with glassy eyes, a distant image of a smoking Cheu at the boot of my mind.
"What if Ambuya dies?" Cheu interrupted the silence.
"Shut up already!" I retorted sharply. "Ambuya never dies! How many times does she get sick? Has she ever died?"
We all fell silent. And I knew we were all thinking it quietly, "What if Ambuya dies?" It was unimaginable, so I hushed it even in my quiet mind.
And right in the midst of hushing that inconceivable thought, cutting through the uncomfortable deathly silence, "Nggrrrrrrr, nggrrrrrr, ngrrrrrrr," the phone rang.
We jumped from the rocks and raced for the receiver, "Hello! Hello! Hello!" I screamed when I picked it up, almost breathless. It was Sekuru.
We told him. He would come that evening, he said.
We rushed back home to Mamma, aMpanduki, Father Fintan, and the singing church ladies, our grins packed tight with hope.
It would be many years later, anxiously pacing up and down the West End Hospital lobby, Cheu shutting down the whole place with her screams, birthing her first child, that I would notice I remember everything from that telephone hunting day, everything, with chilling effect. And only lately that I also discovered it was the day Mamma grew a little metal in herself too, the day she says she stopped crying if it isn't death for sure.
I told Mamma recently that I remember too much about Ambuya. And remembering is what makes it sore, it is what pinches my throat every other Easter when we arrive at the old house in Marondera. When I told her, Mamma said, "But that is what loss is. Loss is about remembering. Nothing is lost if there is nothing to remember."
And as such, the little comforts in our lives are sonnets of remembrance, remembering Ambuya. Her cynicism cut like the jagged edges of broken glass, but in a world that meant to stomp all over her kind, it is that, and her strong headedness, that forged a meaningful existence for us, the women in her life, and ensured that we could never be spineless.
************************************************************************
Sekuru arrived when the sun had begun to descend, slowly fading beyond the caves of the west, shadows of trees disappearing into their roots. He must have driven like a mad man after work.
With his help, the men put their hands here, and there, and there, and they all carried Ambuya to the car. And as the men crouched to get her into the car, I heard the sound, and it was unmistakable. It was my mother's sobs again.  She was still overwhelmed.
I lowered my head and peeked into the car. All I could make out were the wrinkles on Ambuya's face. And when I remember, I marvel at them, wrinkles that told a story of a long life lived, once full and succulent, a carefully woven labyrinth, of tales, of paths, and journeys travelled, of people loved and cared for, of lost things, and meaningful memories hidden within her, of secrets told only to dear ones. I pray to live a life that engraves wrinkles just as deep on my face.
Ambuya did not die that day. The year was 1992; we still had the 20-cent coins with the Birchenough Bridge on their backs, the year of the dreaded yellow sadza, a couple of years before Mai Mpanduki got a house phone.
And it was not even August yet!