By Brian Bwesigye
It is now a trend, that any story out of Africa that deals with deprivation, misrule and suffering is met with loud outcries of poverty-porn from a group of Africans Taiye Selasi defined as Afropolitans. Writing in Lip Magazine in 2005, Taiye described Afropolitans as "the newest generation of African emigrants … (known by a) funny blend of London fashion, New York jargon, African ethics, and academic successes."
The Nigerian writer and academic Helon Habila is one such Afropolitan. Born and raised in Nigeria, Habila teaches in a North American university, has achieved success in the literary world, with a slew of writing prizes to his name. His review in The Guardian of NoViolet Bulawayo's Booker prize shortlisted book We Need New Names represents the classic Afropolitan response to any story dealing with a reality many Africans living on the continent are familiar with. Habila wrote of the book:
It has fraudulent preachers and is partly set in a soul-crushing ghetto called Paradise, somewhere in Zimbabwe. Yes, there is a dead body hanging from a tree; there is Aids – the narrator's father is dying of it; there is political violence (pro-Mugabe partisans attacking white folk and expelling them from their homes and chanting "Africa for Africans!"); there are street children – from the ranks of whom the narrator, Darling, finally emerges and escapes to America and a better life. Did I mention that one of the children, 10 – or 12-year-old Chipo, is pregnant after being raped by her grandfather? There is a palpable anxiety to cover every "African" topic; almost as if the writer had a checklist made from the morning's news on Africa.
What should an African writer, who is very concerned about the conditions in which the majority Africans live do, according to commentators like Habila? Do the victims of misrule, those who have suffered, those who know pain, disease, war and violence and happen to have experienced this misfortune on the African continent deserve a share of the literary space? It does not seem so, to Habila. Habila's rejection of issue-based African literature has a history, beyond NoViolet's book. In an introduction to the Granta Book of the African Short Story (which he edited), Habila argued that the generation of African writers, to which he belongs is "post-nationalist". They do not concern themselves with the nation and national politics and they live and work outside their countries, mostly in the West.
The shift towards post-nationalist subject matter can be seen in recent African novels favouring the themes of travel and individual identity, like Brian Chikwava's "Harare North", about Zimbabweans in London; Chika Unigwe's "On Black Sisters' Street", about African prostitutes in Belgium; Dinaw Mengestu's "The Beautiful Things That Heaven Bears", about Ethiopians in Washington, DC; E.C Esondu's collection of stories, "Voice of America", about Nigerians in America; Teju Cole's "Open City", set in New York …
Habila's message to the African writer is clear enough. Do not write about your people, who are living on the African continent. Do not write about the issues that affect them on the continent, especially if they be political. In Habila's world and the Afropolitan's generally, there is only space for stories about the African of the world, where the world is the West. What about the Africans who do not see themselves in the image of their positioning in the West? The Africans who are keen on dealing with home issues, those who look to literature to articulate their pain, as a form of catharsis? What about them? Have they lost their Africanness?
Habila agrees that the things that NoViolet writes about in We Need New Names exist. But we should not concentrate on those issues, he says. "The world is a dark and ugly place, a lot of that ugliness and injustice is present in Africa, but we don't turn to literature to confirm that." Our literature should enable us to escape from the reality of injustice and suffering in Africa. Even though a clean majority of the residents of Africa have to deal with this ugliness daily, they should not expect to find it in the literature they read. They should only read about the life of their brothers and sisters who live and work in the West. In the last paragraph of Habila's review of We Need New Names, we get a hint as to the desired literature of his ilk:
Bulawayo's keen powers of observation and social commentary, and her refreshing sense of humour, come through best in moments when she seems to have forgotten her checklist and goes unscripted: where, for example, we find Darling and her friends Krystal, the African American, and Marina, the Nigerian, watching porn in the basement, and they turn off the volume so they can make all the groaning and moaning noises themselves. Or when, on describing snow falling outside the window, she writes: "How does something so big it shrouds everything come down just like that and you don't even hear it coming?
If you are an African writer, please take note. Write about pornography in some basement in some American state, write about snowfalls, write about the life of the African outside Africa. Write about the Afropolitan. Ultimately, leave Africa and work in the West yourself. Then, you shall be a contemporary African writer, a post-nationalist writer. As Taiye declared, "For us, being African must mean something. The media's portrayals (war, hunger) won't do."
Why is the Afropolitan willing to erase African realities from the literary landscape? Why? Why brother, sister, do you deny that there are those of us living in disreputable conditions on the continent? Why do you deny us space to engage our leaders, readers and whoever else (majorly their partners in the West) who have misruled us this much? Why? Do you not realise that any expression is a political act, even if it is about negating politics?
In Taiye's Lip Magazine essay, we find a hint to the Afropolitan's motivations:
Most of us grew up aware of 'being from' a blighted place, of having last names from countries which are linked to lack, corruption. Few of us escaped those nasty 'booty-scratcher' epithets, and fewer still feel that sense of shame when visiting paternal villages. Whether we were ashamed of ourselves for not knowing more about our parents' culture, or ashamed of that culture for not being more 'advanced' can be unclear. What is manifest is the extent to which the modern adolescent African is tasked to forge a sense of self from wildly disparate sources. You'd never know it looking at those dapper lawyers in global firms, but most were once supremely self-conscious of being so 'in between'. Brown-skinned without a bedrock sense of 'blackness,' on the one hand; and often teased by African family members for 'acting white' on the other – the baby – Afropolitan can get what I call 'lost in transnation'.
The real issues that shape the life Africans on the continent, like myself are sacrifices Afropolitans are willing to make in their identity wars. Thus a politician giving away swathes of inhabited arable land to a shoddy investor from the West should not appear in African literature. It is poverty porn. Even though thousands of Africans will have no homes, no livelihood, let it not be reflected in their literature. I should not fictionalise Ugandan teachers' struggle for a $20 salary increment! That is poverty porn. I should not talk about the eviction of commuter motorcycles from the city, I should not imagine what life means to them, now that the city is being cleared of its poor, to look so much like New York, and hopefully attract the Afropolitan to return home! Literature, African Literature should serve one purpose: proving the African-ness of London-minded elites. Enabling an escape from realities.
It was Chimamanda Ngozi Adichie, in her now popular TED Talk, The Danger of a Single Story, who said that "The single story creates stereotypes, and the problem with stereotypes is not that they are untrue, but that they are incomplete. They make one story become the only story." Africa is not only about suffering and pain, but it also is not only about navel-gazing and lost in transnation 'aren't-we-the-coolest-damn-people-on-earth' posture the Afropolitans are turning it into. Tell your stories, do not tell others not to tell their stories. By telling African writers not to write about a reality that does not flatter you, you are building a new single story for Africa. You do not fight one single story to replace it with another. We need a multiplicity of stories, the Afropolitan, the realist and those in between.
This article was originally published by This is Africa (TIA).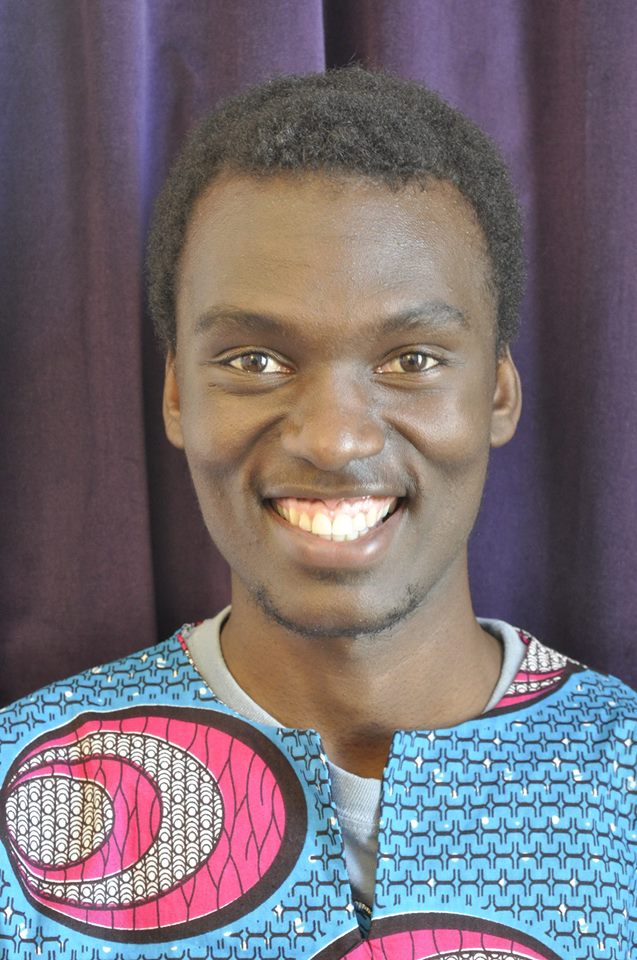 Bwesigye teaches Law at St. Augustine International University and Human Rights at Makerere in Kampala. His work has appeared in the Kalahari Review, African Roar, Saraba Magazine, Uganda Modern Literary Digest, The New Black Magazine and in Ugandan newspapers.